Sew Free Pop-Up Shop TODAY!!!!
"Sew Free" is an organization that gives rescued women an opportunity to support their families in a dignified way. This program provides training that includes knitting/sewing, faith based counseling, personal development and more. Beanies, scarves, shirts, journals and so much more will be sold today only in the lobby.
MESSAGE SERIES: ANSWERS
Title: Proof of the Resurrection
1 Peter 3:15
False Jewish Messiahs:
Judas
Anthronges
Simon of Perea
Minimal Facts:
-The death of Jesus by crucifixion
-The testimony of women
-The disciples believed Jesus rose and appeared to them
-Paul, a persecutor of the church, was suddenly changed
CS Lewis: People should not say this….
"I'm ready to accept Jesus as a great moral teacher, but I don't accept his claim to be God…. A man who was merely a man and said the sort of things Jesus said would not be a great moral teacher. He would either be a lunatic…or else he would be the Devil of Hell. You must make your choice. Either this man was, and is, the Son of God, or else a madman or something worse. You can shut him up for a fool, you can spit at him and kill him as a demon or you can fall at his feet and call him Lord and God, but let us not come with any patronizing nonsense about his being a great human teacher. He has not left that open to us. He did not intend to."
Giving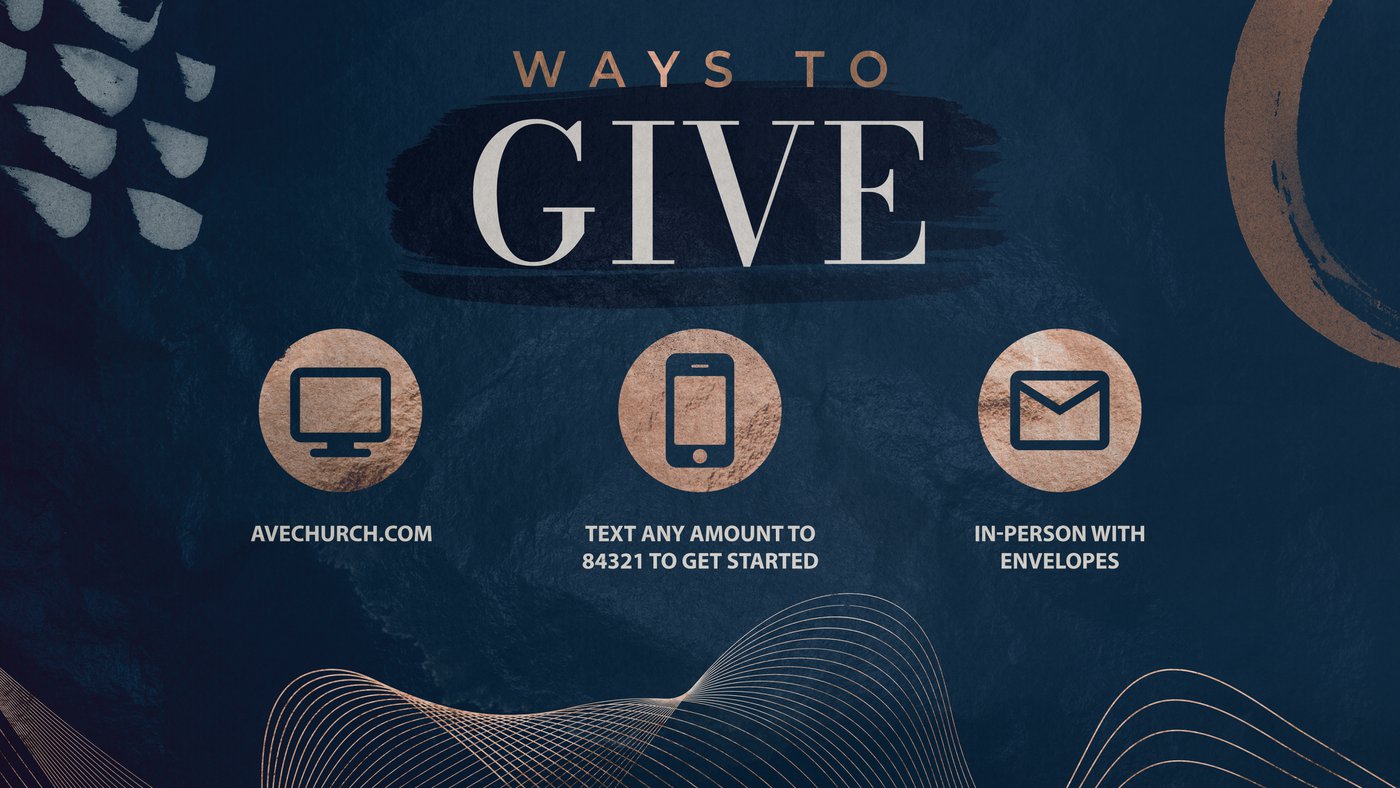 If you consider Ave church your home church, or would like to give to what we have going on here you can do so by clicking the button below. This church exists because of the generosity of people like you!